When looking back today at what passed for such radical literature then, it's hard to imagine what all the fuss was about. It says much about the insecurities of that particular generation when one realizes that the cartoons and articles published in Mad were actually decidedly tame, even by many of the standards adhered to then. Ironically, part of Mads appeal was just that very sense of youthful rebellion manifesting in our defiant choice of clandestine reading material. This was even further tempered by our awareness that our elders had little grasp of how positively harmless the banned magazine in reality was. It was the magazines we found in the back of Dads closet that Mom should have been concerned about! Later, when the first works of Robert Crumb and the like appeared, Mad became practically respectable by comparison, and the magazines prevalent anti-drug and anti-counter-culture proclivities became noticeable. Just as my youthful appreciation for Mad was beginning to wane, National Lampoon debuted on the stands and, besides an occasional purchase of a Mad reprint paperback, the most important magazine of my youth went the way of other adolescent concerns.

"We must never stop reminding the reader what little value they get for their money!" -William Gaines.

A long-running, continuing feature in Mad was the strip 'The Lighter Side,' that debuted in 1961 by cartoonist Dave Berg (who had been at Mad since 1956). A semi-autobiographical gag strip, it often featured cartoon versions of Berg's family members and friends; the character Roger Kaputnik being Berg himself. He would continue to contribute to Mad until his death in 2002, an extraordinary run of 46 years.
Long before Kurtzman and Gaines developed Mad in the early 50's, however, Dave Berg had made a name for himself in the Golden Age of Comics.

"A child prodigy, Berg won art scholarships when just a boy and got into comic books about the time comic books began appearing. His earliest efforts were for Will Eisner's studio. Eisner hired him to ink backgrounds and, within weeks, Berg was writing and drawing his own stories. One -- Death Patrol -- drew great praise, including a fan letter from a kid named Wally Wood. Later, when folks were calling Wood one of the great comic artists, he would cite that strip and Berg's work as a major influence. Working at Eisner's, Berg became friendly with other artists, including young Al Jaffee, who introduced him to a circle that included Harvey Kurtzman, Will Elder and others who (along with Wood) would later form the nucleus of Mad." -Mark Evanier.
Death Patrol, a tragically overlooked feature, ran in the back pages of Quality's Military Comics (with an eight issue break) from Military #1-52. The first three issues were written and drawn by the strips creator, the great Jack Cole. (Will Eisner purposely copied Death Patrol in creating his own team of pre-war Nazi-fighters, the Blackhawks.)
Berg picked up the series starting with Military Comics #4, and for the next nine issues produced the best ever run of the team. Below, the team confronts Adolf Hitler himself, in this outstanding Dave Berg story from Military Comics #8, March 1942.







 

 

 

 
Klaus Nordling's: Shot and Shell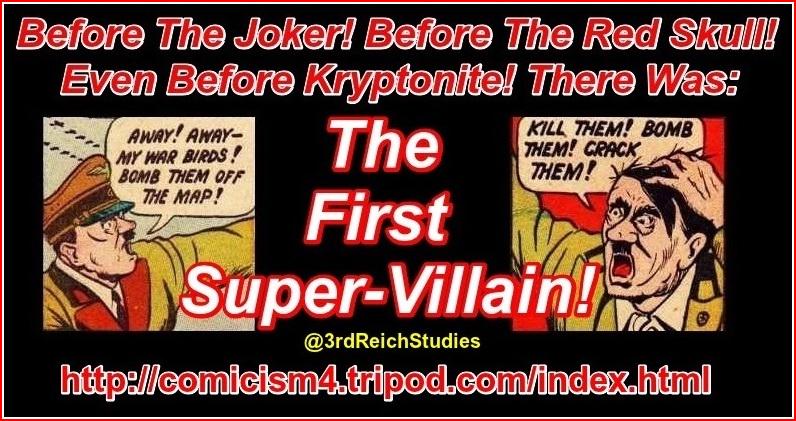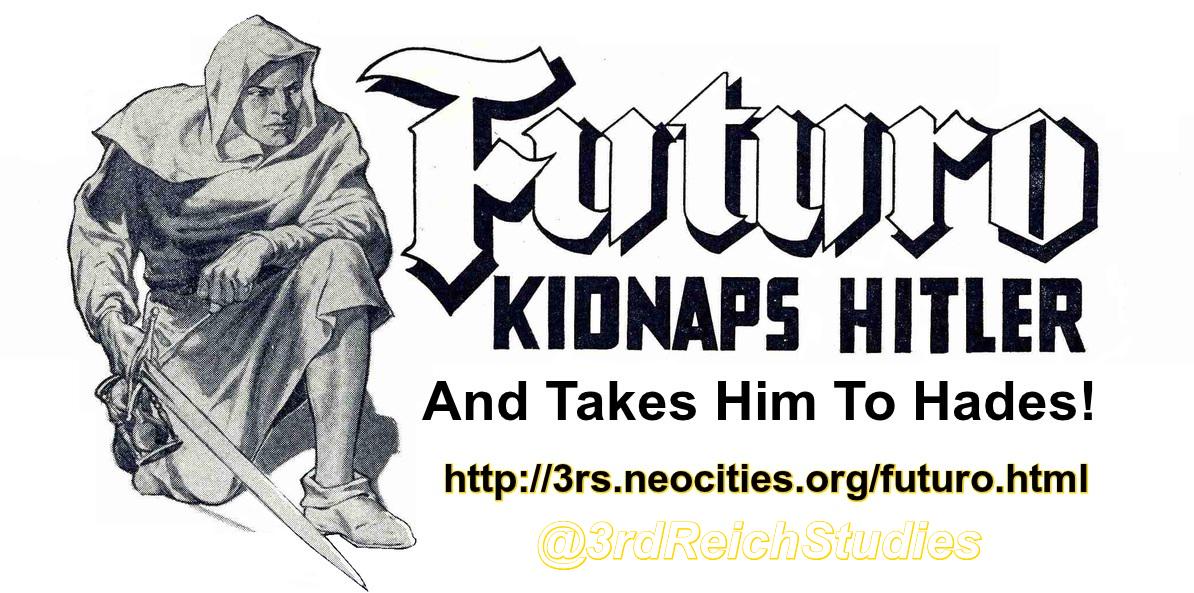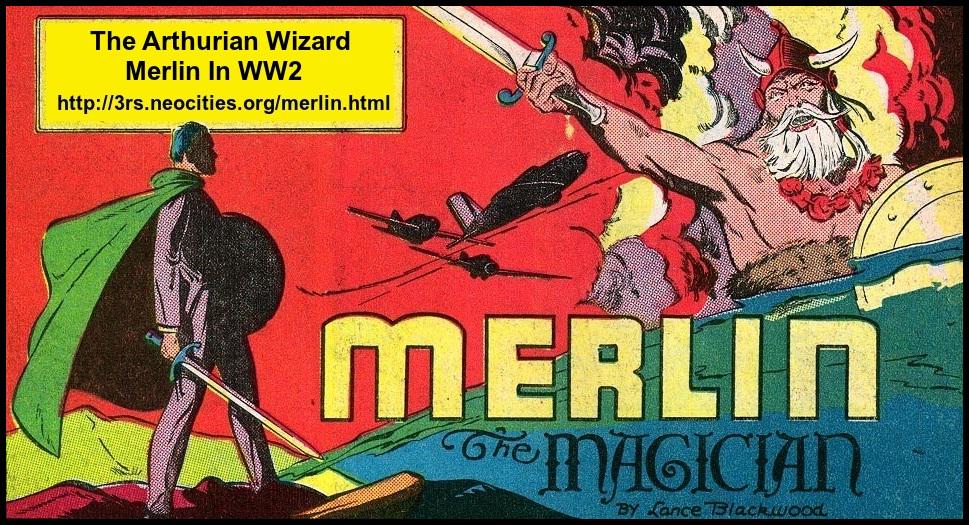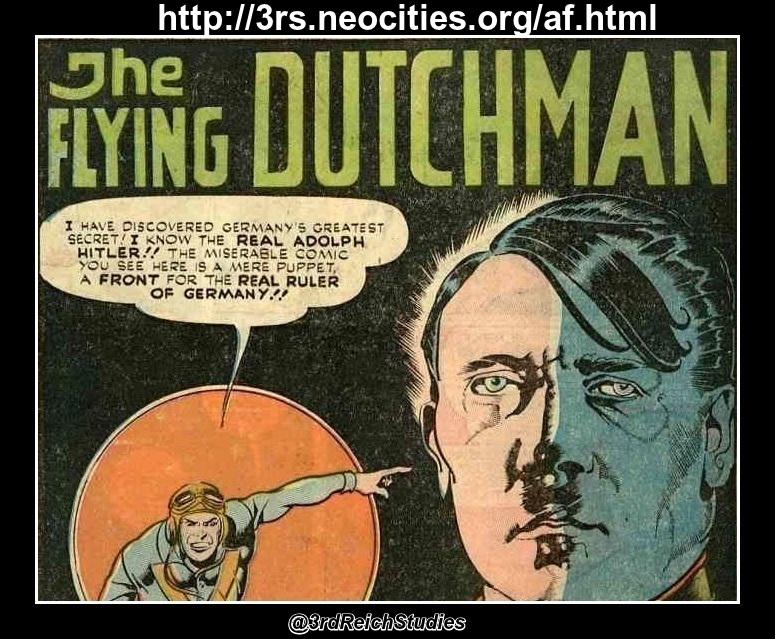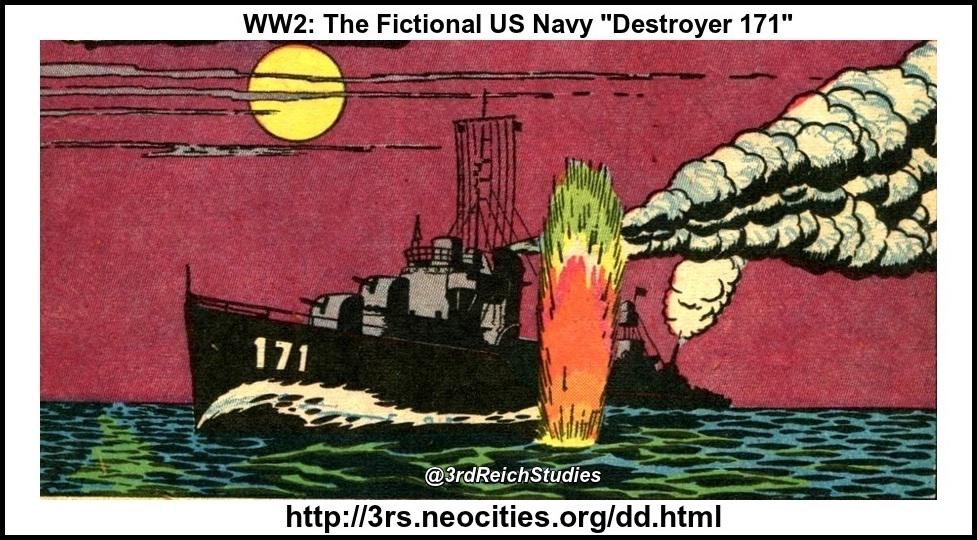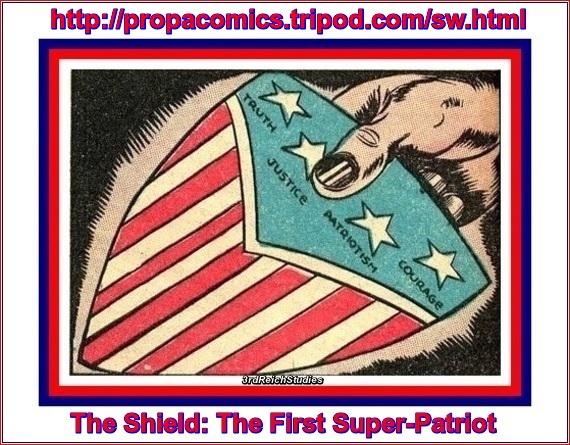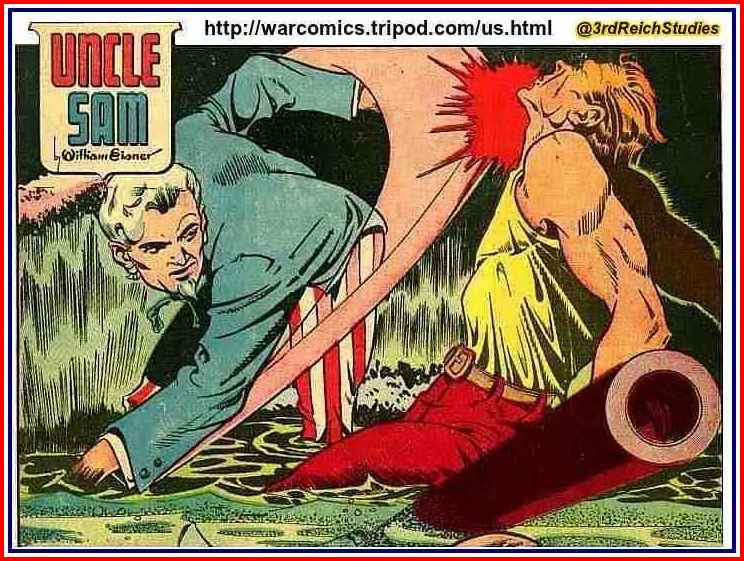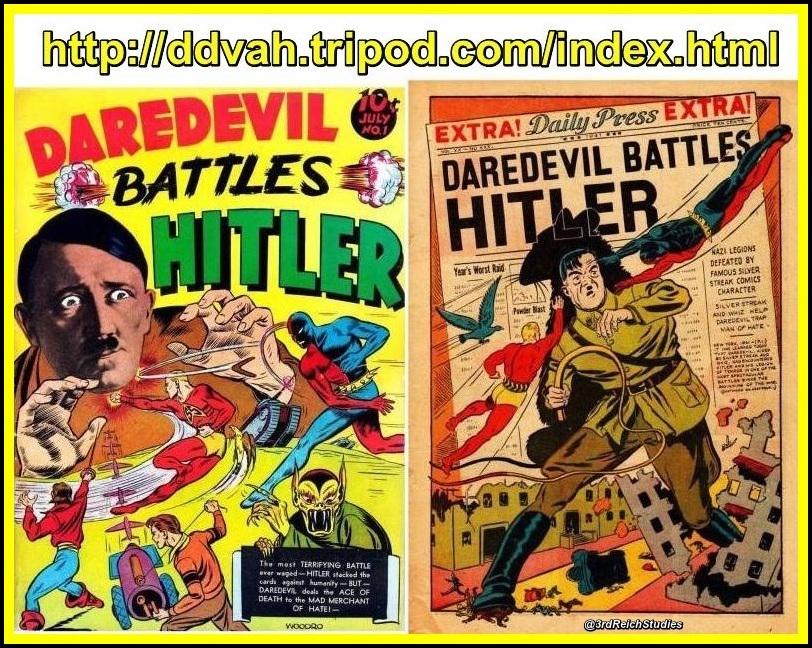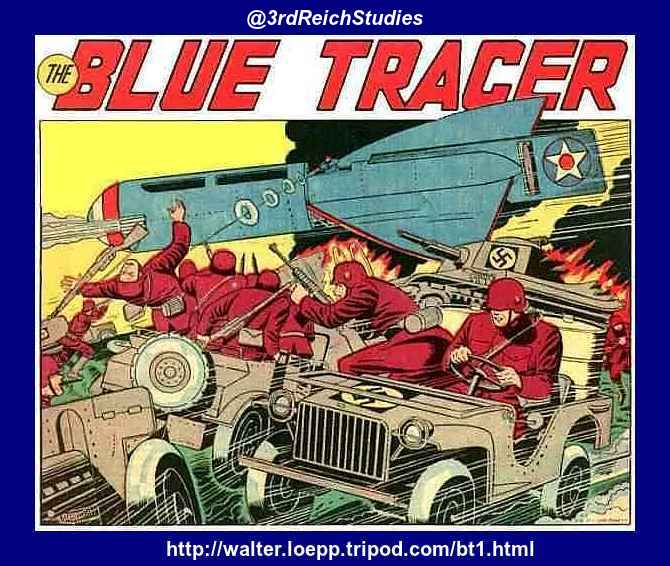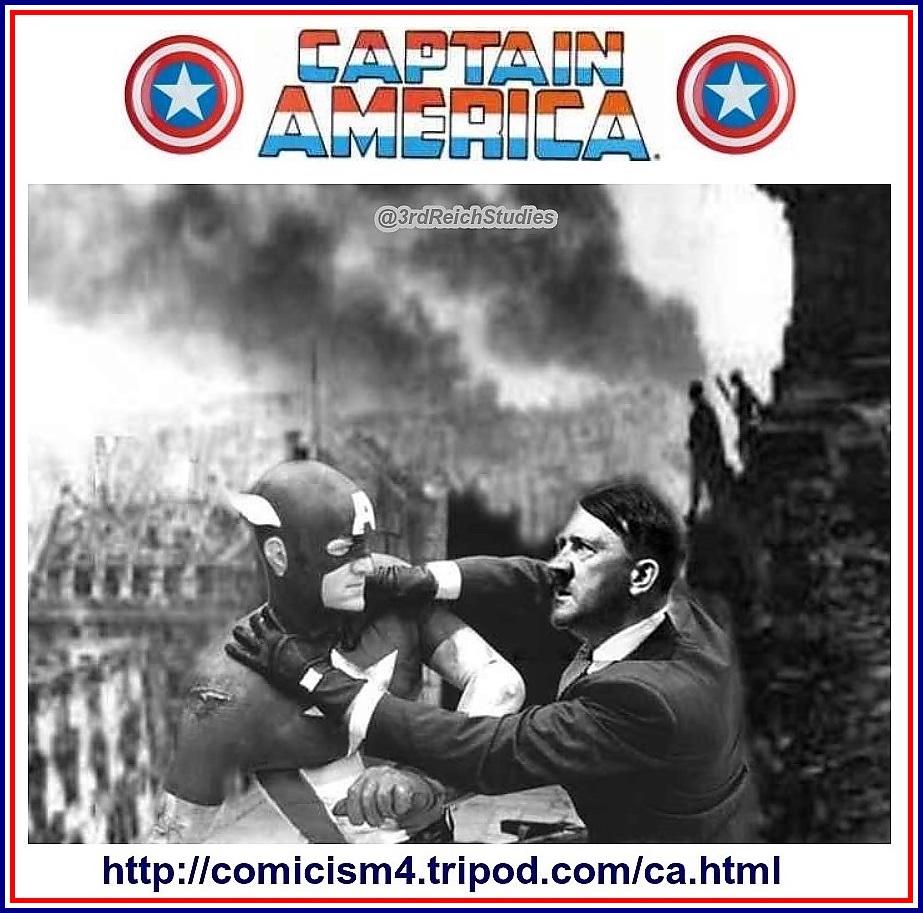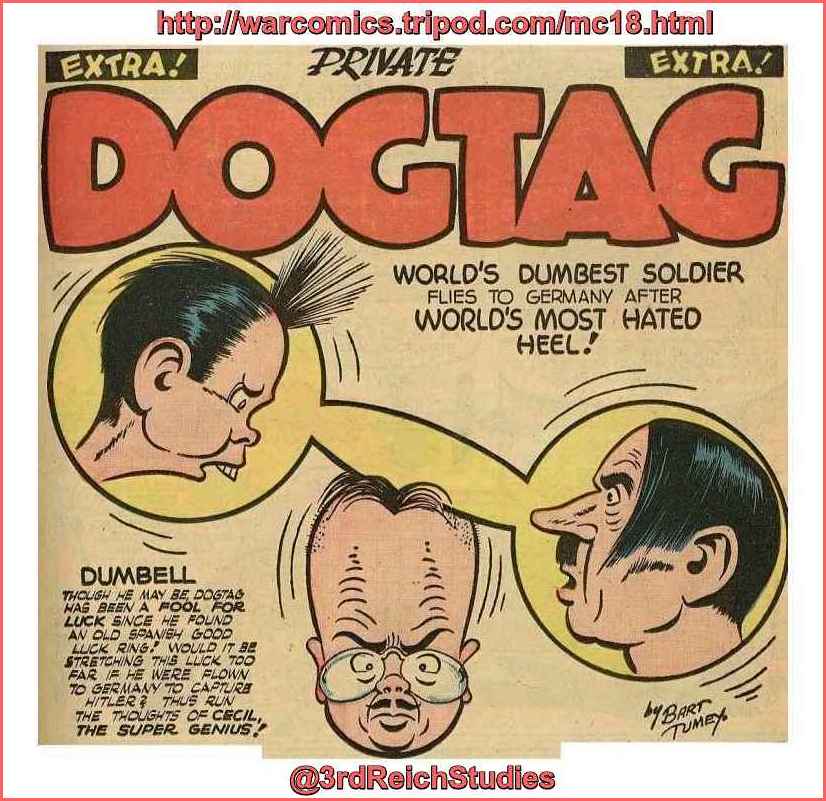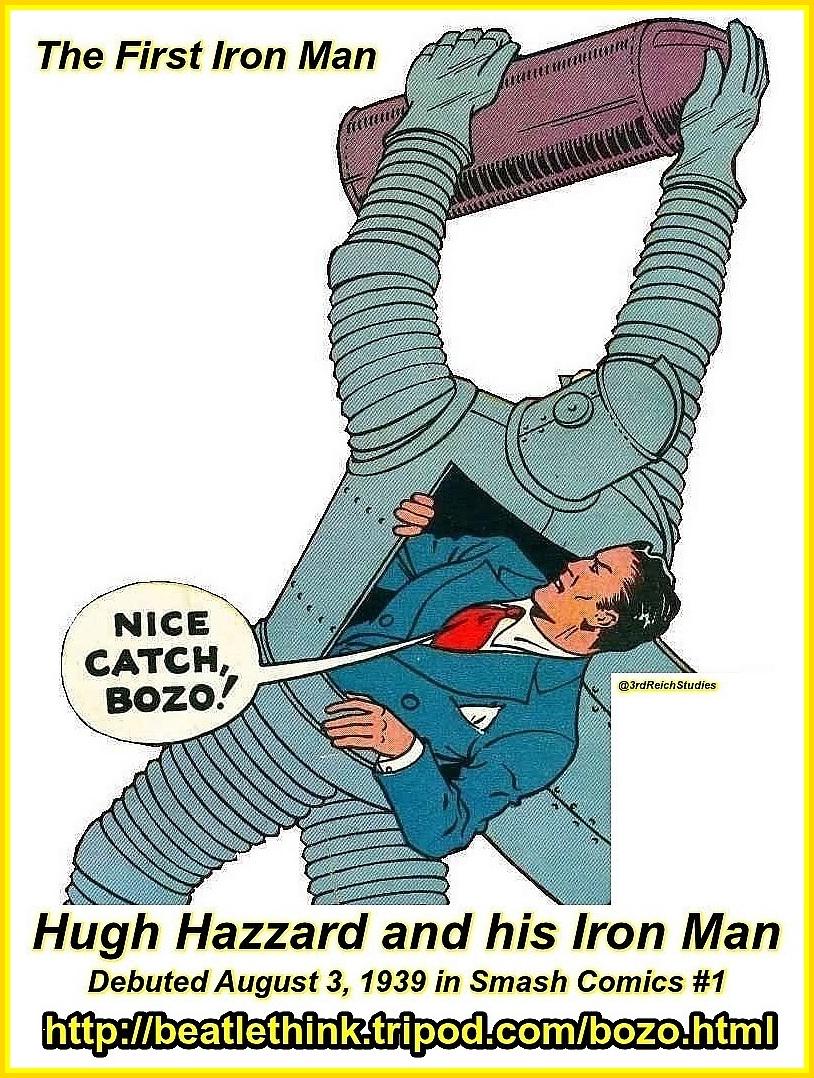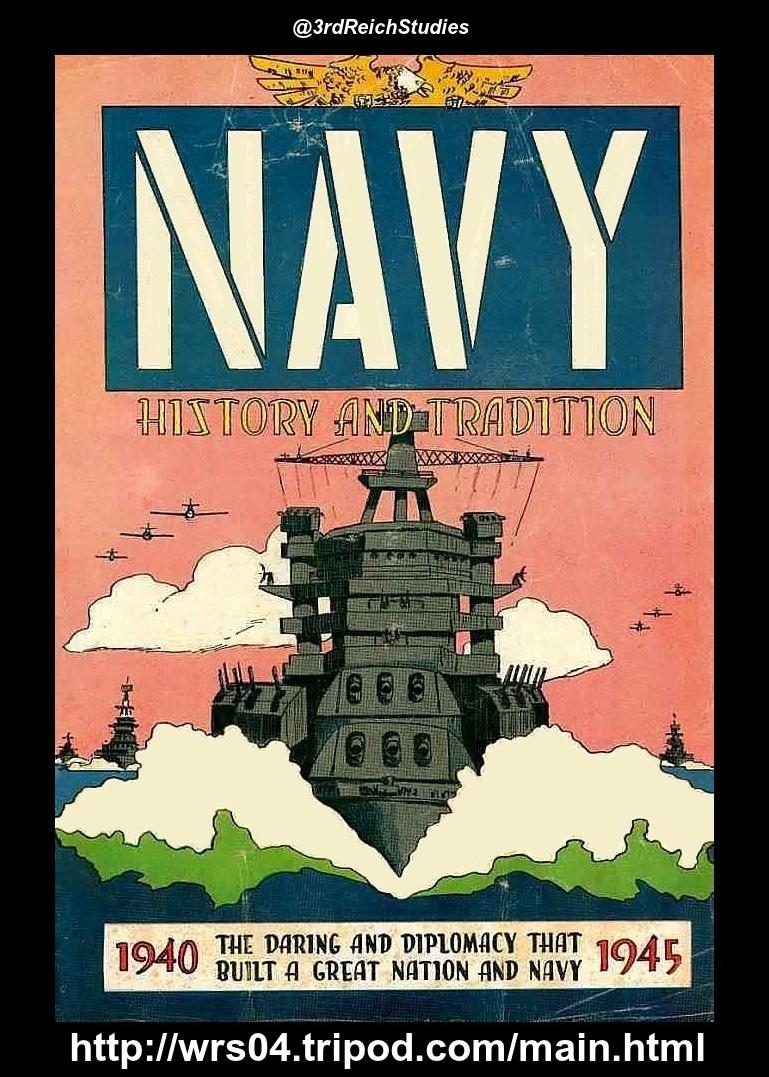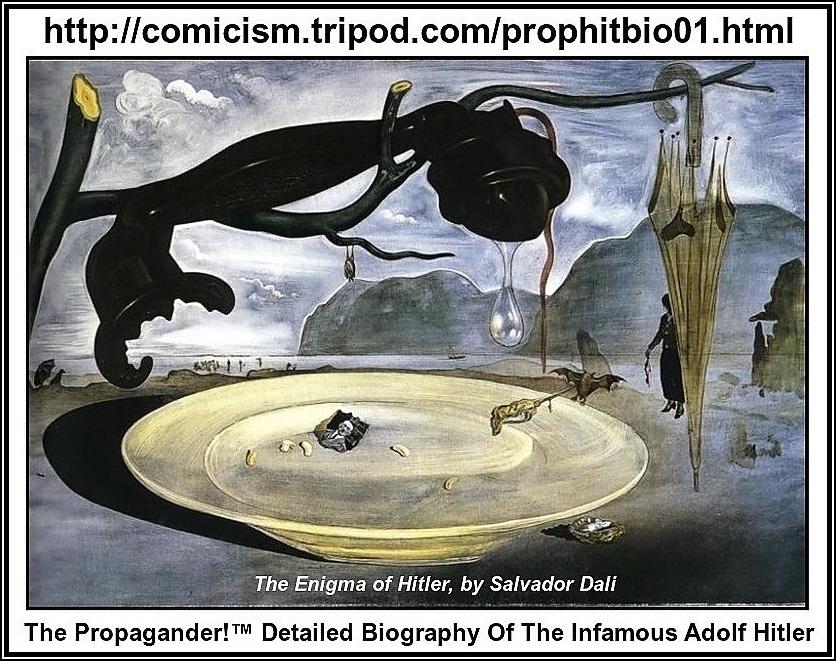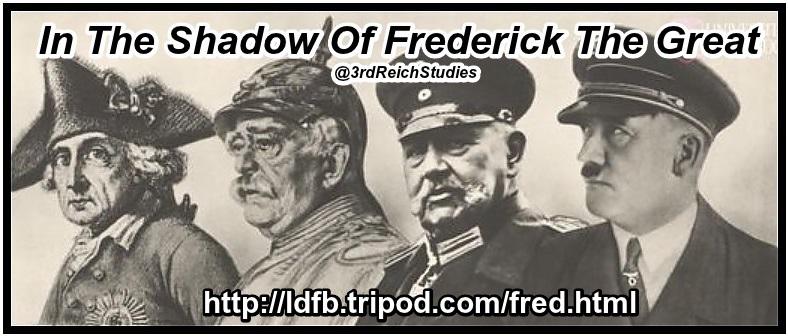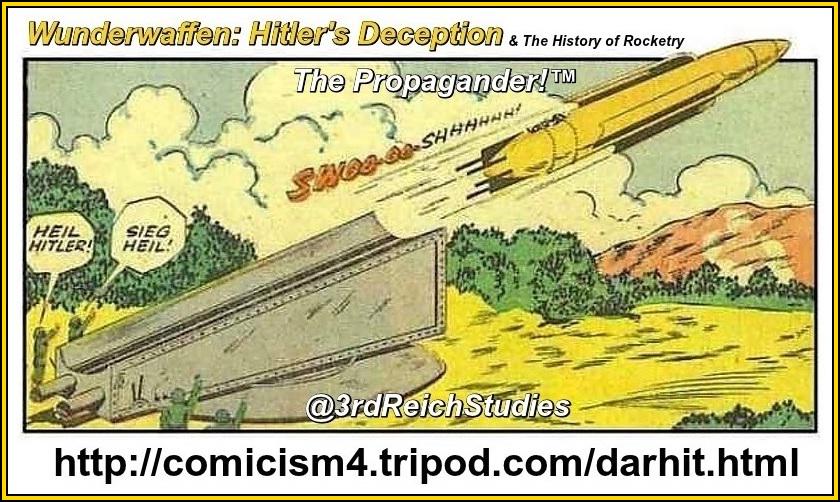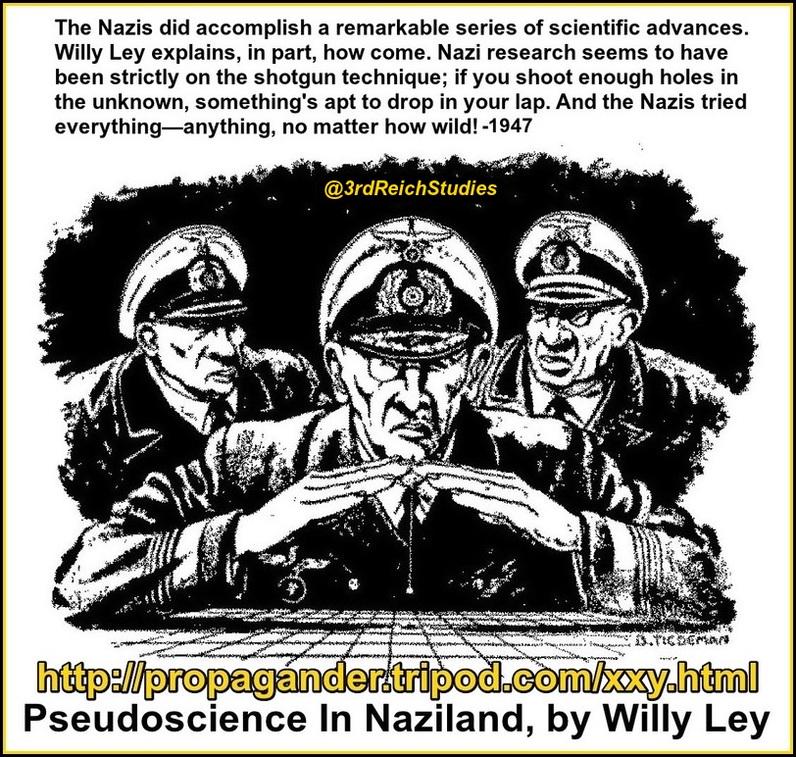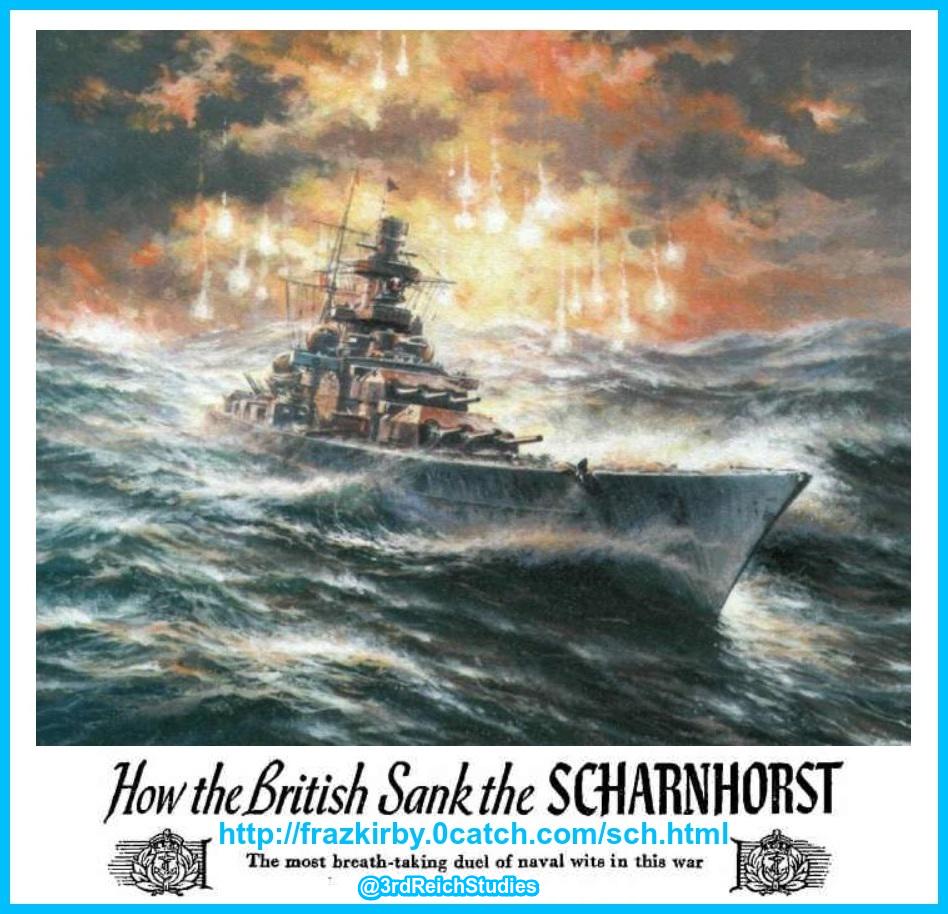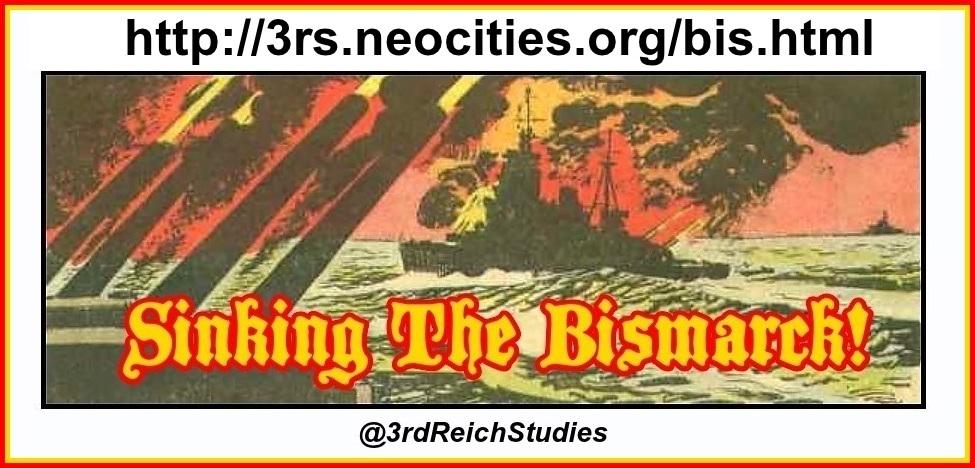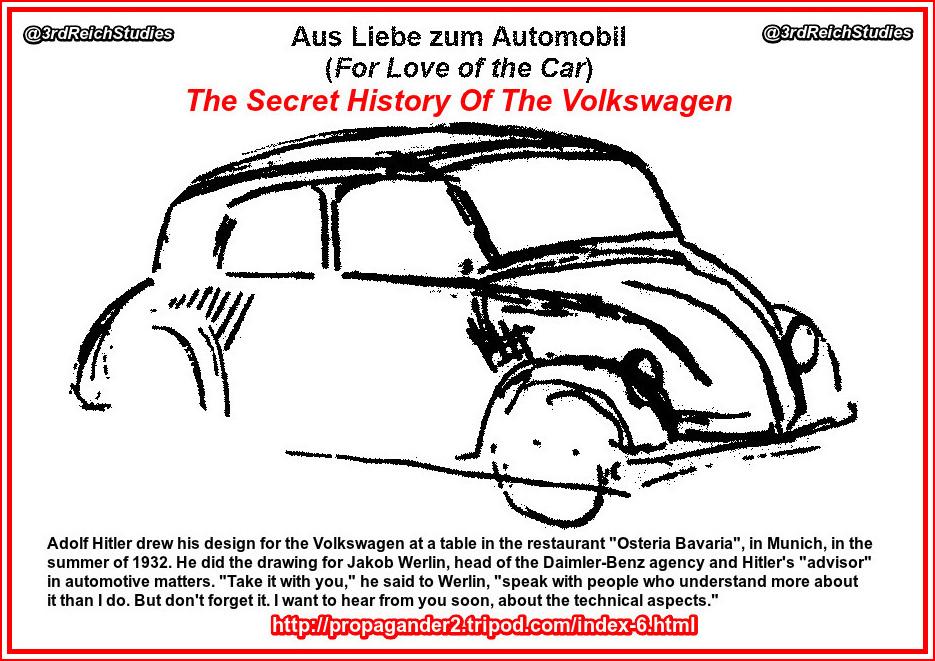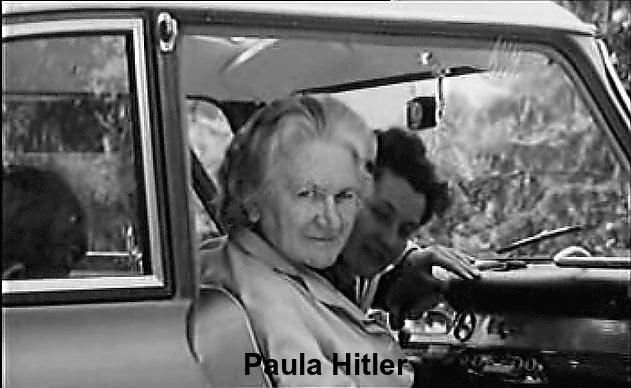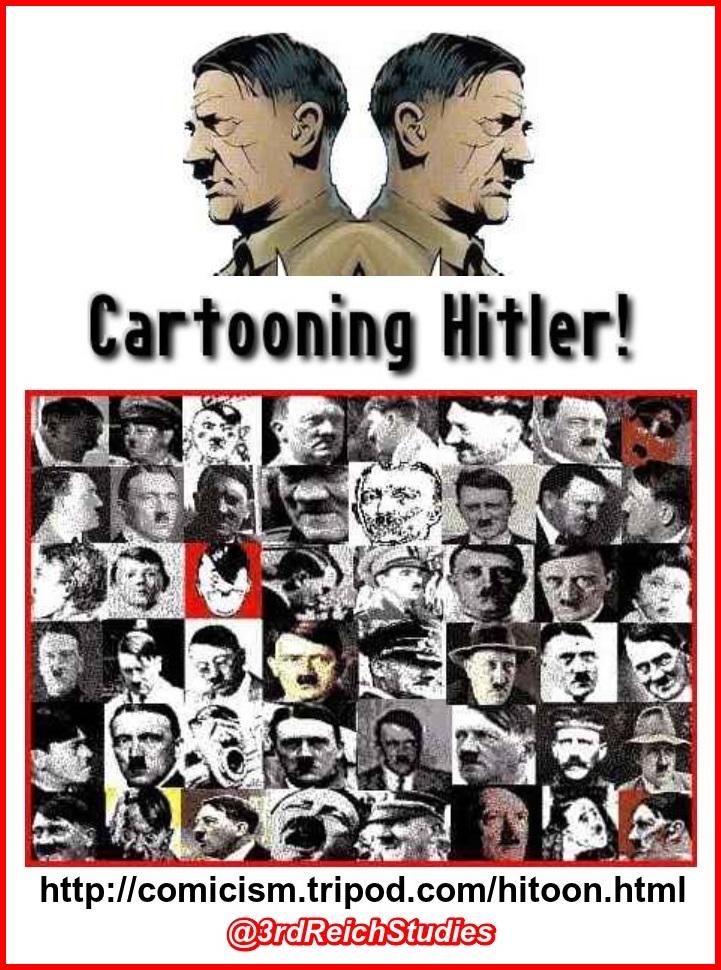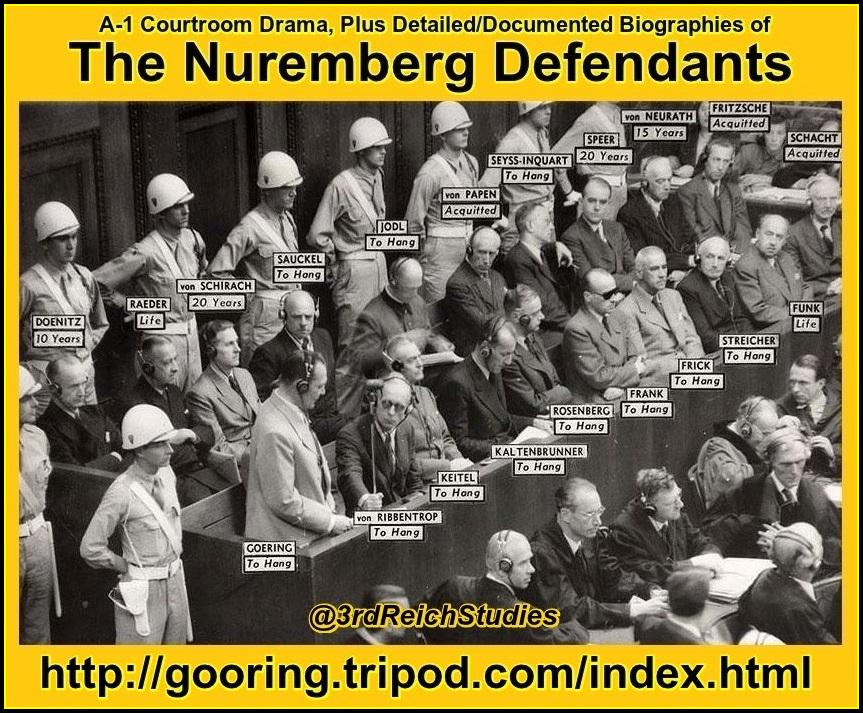 Disclaimer: The Propagander!™ includes diverse and controversial materials--such as excerpts from the writings of racists and anti-Semites--so that its readers can learn the nature and extent of hate and anti-Semitic discourse. It is our sincere belief that only the informed citizen can prevail over the ignorance of Racialist "thought." Far from approving these writings, The Propagander!™ condemns racism in all of its forms and manifestations.

Fair Use Notice: The Propagander!™may contain copyrighted material the use of which has not always been specifically authorized by the copyright owner. We are making such material available in our efforts to advance understanding of historical, political, human rights, economic, democracy, scientific, environmental, and social justice issues, etc. We believe this constitutes a "fair use" of any such copyrighted material as provided for in section 107 of the US Copyright Law. In accordance with Title 17 U.S.C. Section 107, the material on this site is distributed without profit to those who have expressed a prior interest in receiving the included information for research and educational purposes. If you wish to use copyrighted material from this site for purposes of your own that go beyond 'fair use', you must obtain permission from the copyright owner.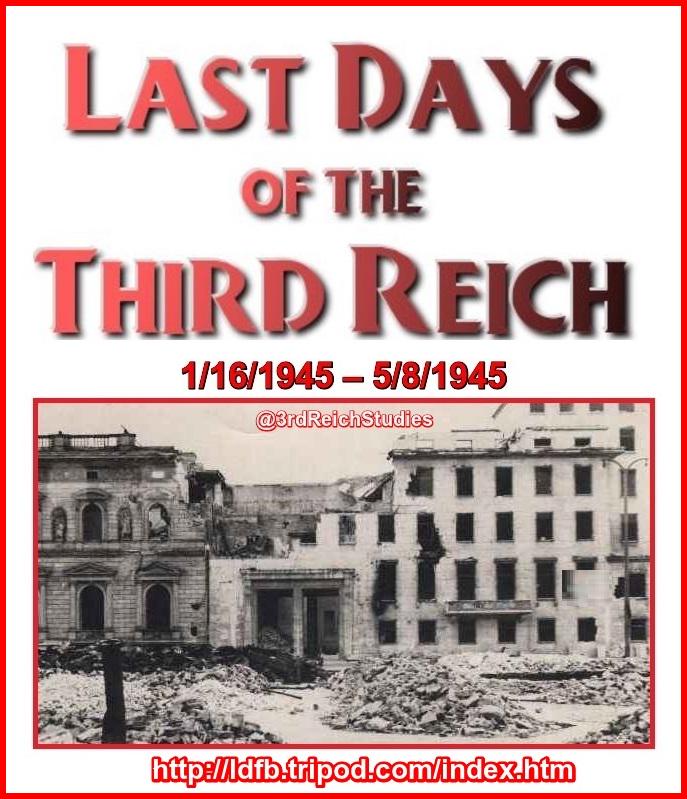 ---